Maximising the marketing mileage of your business fleet
Branding your fleet of cars, vans, trucks or trailers in image enhancing advertising graphics is a highly effective and cost-efficient way of building strong top-of-mind awareness for your brand; and maintaining a visible, round-the-clock market presence.
Whether your vehicles are on the road or parked in the street they essentially become 24/7 mobile billboards that never stop powerfully promoting your business – to new and existing customers alike.
Ultrasigns expertise in professionally wrapping vehicles ensures you get maximum marketing mileage out of the investment you make.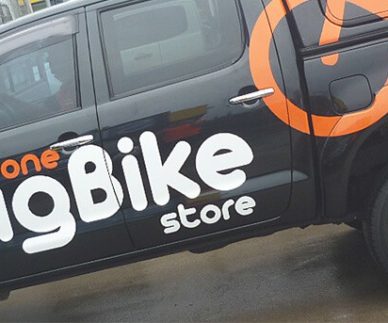 Working from your art or our design, our experienced team can create solutions for partially or completely wrapping your vehicles in vinyl film (or applying self adhesive vinyl decals) that guarantee you present a quality image with the impact needed to be both noticed and remembered.
You can also be certain that the premium grade materials we use will retain their striking appearance year in, year out – in a choice of matt or gloss finishes.
To discuss your fleet vehicle signage requirements and arrange for us to personally inspect your cars, vans, trucks or trailers, simply contact us. From here, we can then prepare a meaningful quote on the most suitable and eye-catching options open to you.